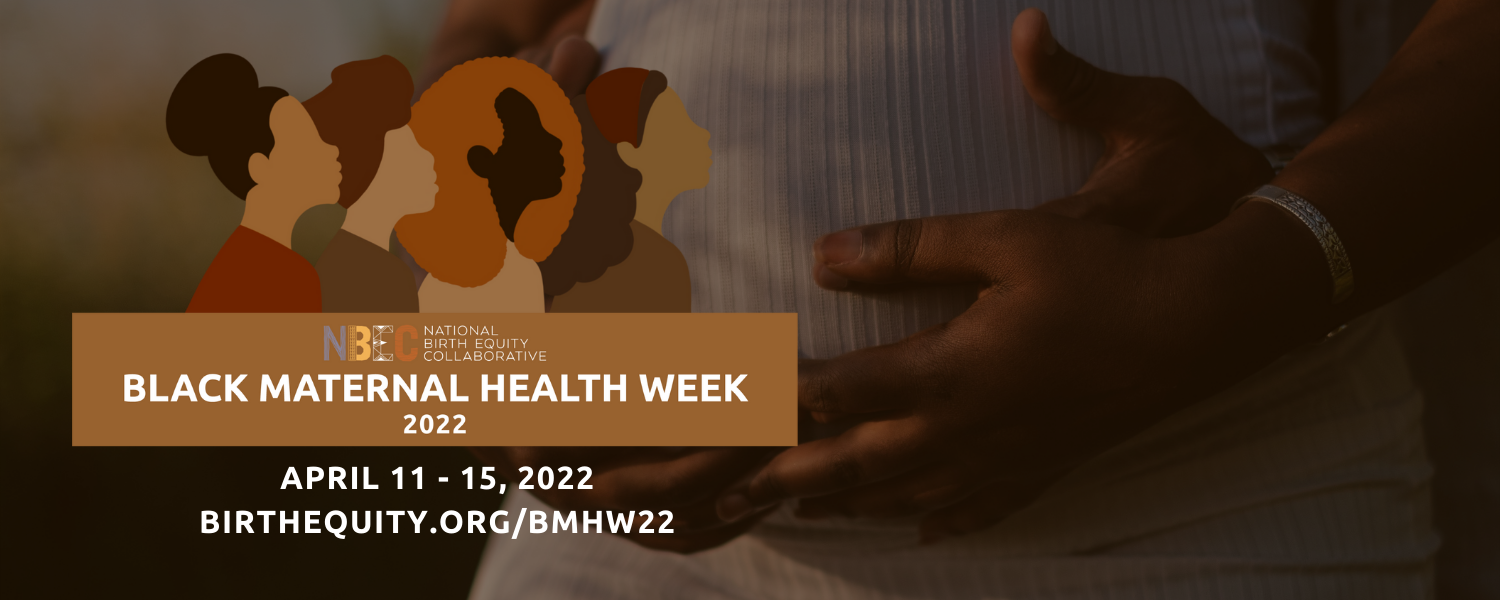 We are excited to have you join us for Black Maternal Health Week 2022 (#BMHW22)!
Black Maternal Health Week, established and led by the Black Mamas Matter Alliance since 2017, is a week of awareness, activism, and community building that takes place every year from April 11 – 17 and is intended to:
Deepen the national conversation about Black maternal health in the U.S.;
Amplify community-driven policy, research, and care solutions;
Center the voices of Black Mamas, women, families, and stakeholders
Provide a national platform for Black-led entities and efforts on maternal health, birth, and reproductive justice; and
Enhance community organizing on Black maternal health
Reproductive Health Impact (RH Impact) is one of the nation's leading experts and an advocate for change in the Black maternal health and infant mortality crisis. As an organization focused on sexual reproductive health and wellbeing of Black women and birthing people world-wide, RH Impact creates transnational solutions that optimize Black maternal, infant, sexual and reproductive wellbeing. We shift systems and culture through training, research, technical assistance, policy, advocacy, and community-centered collaboration.
Learn more about our Partners and Supporters