RH Impact is excited to invite you to our upcoming virtual convening, "Reimagining the Journey: Shaping the Future of Respectful Care." This event aims to foster collaboration, inspire action, and promote birth equity within the realm of maternity care.
Date: July 25-27, 2023
Our convening will feature an array of engaging content, including thought-provoking lightning talks, live expert panels, impactful social media discussions, and invigorating wellness activities. We have carefully curated a program that encapsulates the essence of respectful maternity care and highlights how impactful Respectful Maternity Care (RMC) is in our journey to achieve birth equity.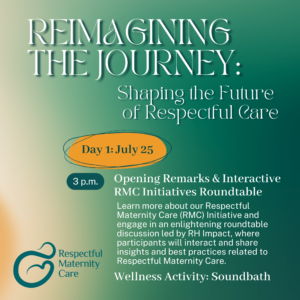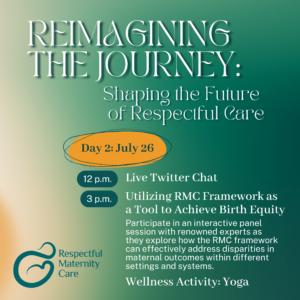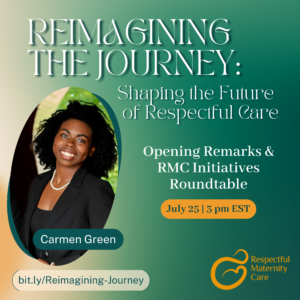 July 25: Opening Remarks & RMC Initiatives Roundtable
Join us for an engaging roundtable discussion led by The Collaborative, where participants will interact with one another and share their insights, experiences, and best practices related to Respectful Maternity Care.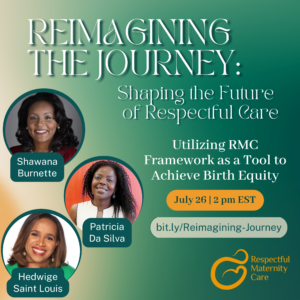 July 26: Utilizing RMC Framework as a Tool to Achieve Birth Equity
Be part of an interactive panel session where renowned experts will explore how the RMC framework can effectively address inequities in maternal outcomes across different settings and systems.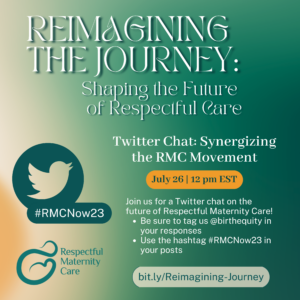 July 26: Live Twitter Chat: Synergizing the RMC Movement
Join us for a Twitter chat on the future of Respectful Maternity Care! #RMCNow23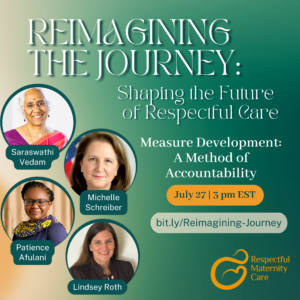 July 27: Measure Development: A Method of Accountability
Discover the significance of measure development as a catalyst for culture shift in maternity care and learn from leading experts in the field.
Ongoing events: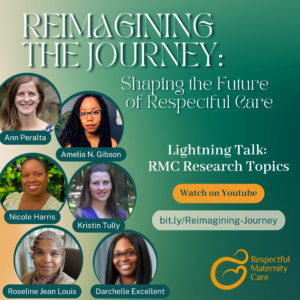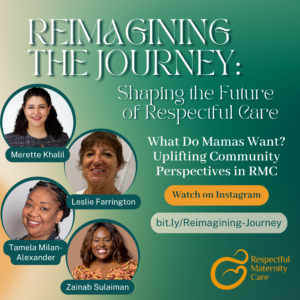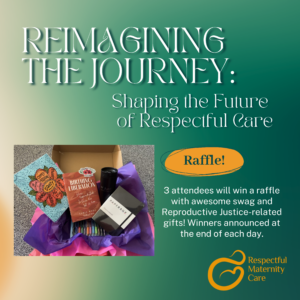 We encourage you to register and secure your spot for this transformative event. Don't miss the opportunity to engage with influential voices, network with like-minded individuals, and contribute to the advancement of respectful and equitable maternity care practices.
Register now at bit.ly/Respectful-Care to reserve your place at our virtual convening. Space is limited, so make sure to secure your spot early.
We look forward to your participation and sharing this transformative experience with you. Together, let's shape the future of respectful care and promote birth equity.