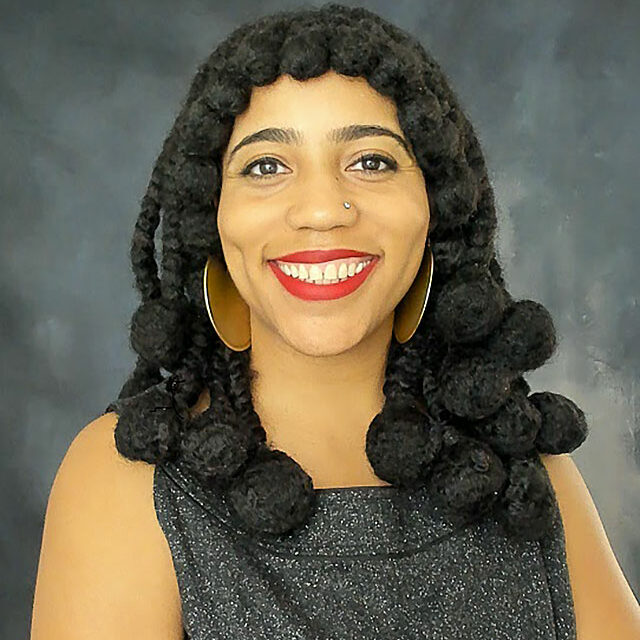 Inas-Khalidah Mahdi, MPH is the Vice President of Equity Centered Capacity Building for Reproductive Health (RH) Impact where she oversees the Training, Praxis and Evaluation, Technical Assistance and Community Power-Building teams. In her role, Ms. Mahdi provides support for anti-racism systems training, health system assessment and organizational change centered on the needs of Black birthing populations. Ms. Mahdi supports national perinatal health organizations, health systems and community-based organizations in advancing systems change for equitable birth outcomes which amplify RHI's mission.
Ms. Mahdi received her MPH in Epidemiology and Global Health from the University of Alabama at Birmingham, and is currently a 4th year DrPH student at the Johns Hopkins Bloomberg School of Public Health within the Health Equity and Social Justice program. Throughout her career, Ms. Mahdi has worked across sexual and reproductive health and held roles in HIV prevention, intimate partner violence prevention, and global maternal and child health. She has conducted research related to adolescent pregnancy and STI prevention, HIV stigma, and safe birth and sexual violence prevention in refugee and humanitarian conflict settings.
Ms. Mahdi is interested in research related to anti-black racism, human rights, obstetric violence, and trauma-responsive care. She also serves on the board of the Institute for Medicaid Innovation (IMI), the strategic advisory committee for the Institute for Healthcare Innovation (IHI) Rise to Health Coalition, as well as the research working group of the Black Mamas Matter Alliance (BMMA), where she helps expand maternal health research using health equity, Black feminist-womanist theory, and social epidemiology concepts.
"This work is important as it allows for a greater amplification of Black women led solutions for analysis and redesign of systems that have created and perpetuated the conditions that lead to disparate outcomes for Black birthing communities."